Dog Attachment
For our loyal customers and those who joined us lately we created this FREE Newsletter, which you can subscribe for right here on this page! This is our archive of all sent Newsletters for you not to miss something topical or important. Join us, learn everything you're interested in, get to know more about your dog's life and features and enjoy reading this entertaining, yet informative source!!
Summer. Still It has an immense power to increase suffering of everyday routine and to inspire for heroic fight against laziness! Time spent with your dog may be a great rejoice and there is a strong belief that the more time you spend together the stronger is the bound between you and your dog. Perhaps you support this point of view as well...
- Restless human minds came further in their inquisitiveness and set one more hypothesis: animals working in harness with their handlers (e.g. working canines), show a higher attachment to man, than pets. An intriguing supposition, isn't it? Did they mean: what unites better, a training harness or a collar and a leash?;-)
The research conducted based on the hypothesis showed no significant difference between attachment of pets and working dogs, still it couldn't object one well known truth: the more caring and loving is the owner the more devoted is his dog!
Spend great time with your dog in summer and let your friendship grow!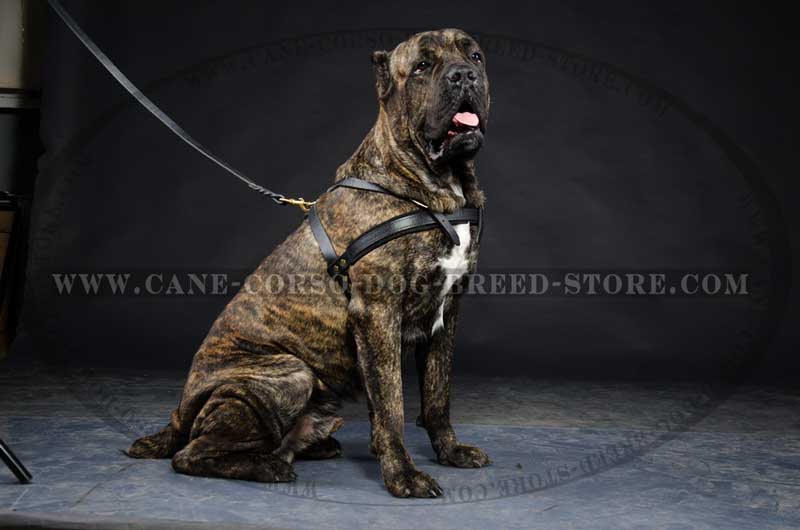 Recommendations of dog experts as for Cane Corso's diet
Food which is given to Cane Corso dog despite of variety may be short of a number of minor nutrients that are necessary for normal development of dog organism. Deficit of iodine may be supplied if you feed Cane Corso with raw or dried red ware. Moreover, sea kale wonderfully regulates the activity of the digestive tract...
---